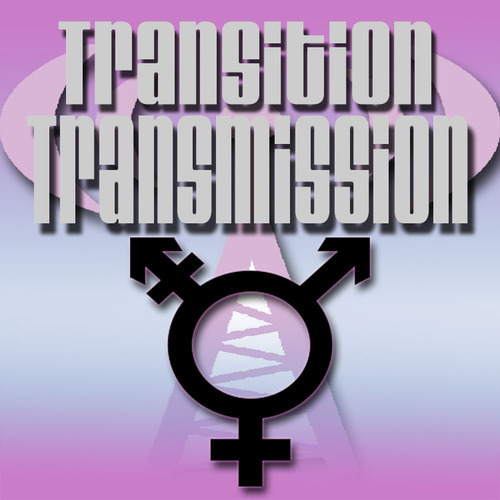 As stated on the official website: "Transition Transmission is a podcast by, and for, transgender people. We are also a transgender and lgbt news conduit. Our mission is to push for transgender rights, visibility of transgender women and men, and let our readers and listeners know what's going on in the world."
I highly encourage you to listen to episode 62 of the podcast for thought provoking, in-depth exploration and discussion about Caitlyn Jenner's big reveal in the Vanity Fair glamor spread earlier this month.
In this episode, I had the honor of joining the Transgender Trio, along with Bunny, as a guest during the roundtable discussion about Caitlyn Jenner and a variety of topics, including "transrace" and Sense8. It was fun and exciting to be on the podcast and add my thoughts and feelings to the mix. I'm so very grateful for the opportunity! Apologies for the poor quality of my audio (due to hardware issues on my end). I was able to remedy the problem after the recording was in the can. Doh!
Podcast discussion points
Do looks matter? Would there have been a different reaction if Caitlyn wasn't as glamorous? Is passing important? Caitlyn thinks so – do you? Is Caitlyn a hero? Is she a good representative for the trans community? Is all the publicity about Caitlyn Jenner a good thing or a bad thing for transgender people?
Much of the episode revolves around Caitlyn Jenner and the very diverse thoughts and feelings evoked by the recent explosion of publicity. This serves as a springboard for important discussions about the underlying issues that many within the transgender population feel so passionate about: positive, negative and everything in-between. There's more going on than just Caitlyn-talk and you'll find plenty of intriguing discussion contained within.
But don't stop at just one episode – this podcast is a collection of coolness, informative, entertaining and all out fun. Transgender talk is just the tip of the iceberg.
Website: Transition Transmission
iTunes: Transition Transmission
Continue reading Transition Transmission #62: Caitlyn Jenner, Does Passing Matter, Transrace and Diverse Opinions →