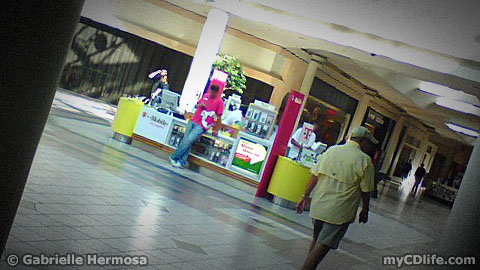 While browsing a local mall (en femme) and minding my own business, I noticed male employees of a T-Mobile kiosk up ahead staring me down with a rather unpleasant look on their faces. There was what appeared to be a customer being assisted at the time, but their focus was on me. From several meters away, I very clearly heard one of them say "There goes a faggot." It was spoken louder than the rest of the conversation, indicative of his intent for me to hear it.
I would expect this kind of lowbrow behavior from immature kids and street thugs, but not from on-duty employees and representatives of any business, regardless if their own misguided personal views.
As mentioned in my previous account of browsing the mall en femme, I did not allow their bully tactics to ruin my day. They rattled me and gave me a good scare – good for them. I'm sure they're very proud of themselves for their juvenile display of aggressive behavior toward a completely harmless person. Nothing has changed though. I'm still me, very happy to be who I am, and a little wiser for the experience.