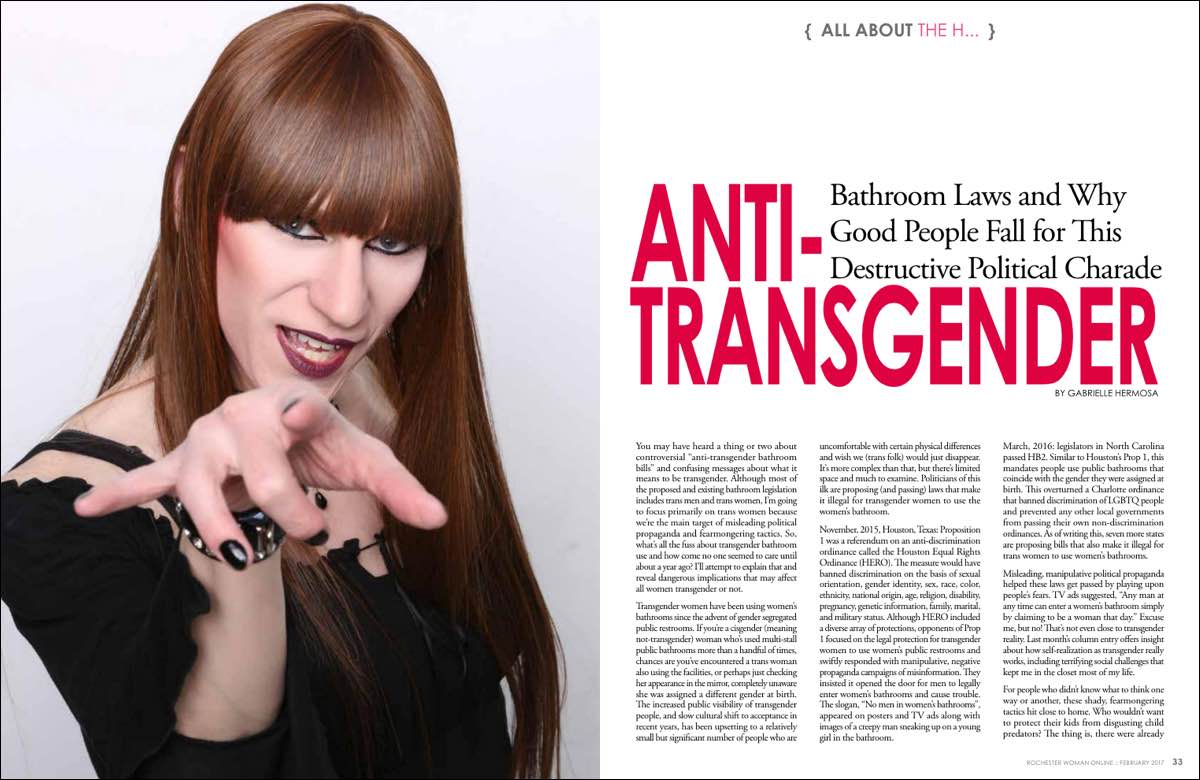 Photo credit: Christopher "GoodKnews" Cardwell
You may have heard a thing or two about controversial "anti-transgender bathroom bills" and confusing messages about what it means to be transgender. My latest column in Rochester Woman Online explores and explains what's really going. Here's a hint: these laws have nothing to do with bathroom safety and have created danger where there used not to be.
Although most of the proposed and existing bathroom legislation includes trans men and trans women, I'm going to focus primarily on trans women because we're the main target of misleading political propaganda and fearmongering tactics. So, what's all the fuss about transgender bathroom use and how come no one seemed to care until about a year ago? I'll attempt to explain that and reveal dangerous implications that may affect all women transgender or not.
I encourage you to read the full article in Rochester Woman Online, or continue here…
Continue reading The Truth About Anti-Transgender Bathroom Laws – A Political Charade that Endangers Lives →