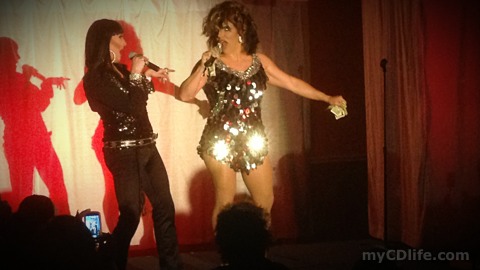 Where can one find a safe, inviting environment to crossdress in public, enjoy a good dinner and be treated to some top notch entertainment all in one? At a Big Wigs show, of course!
My wife, and I attended a performance by the Big Wigs themselves, drag queens Aggy Dune and Kasha Davis. It was our first time out to a drag show. In a nutshell, we both became instant fans of Big Wigs Aggy and Kasha! Check out their website for upcoming performances. You won't be disappointed!
What was it like being the only part time tgirl at the party house for dinner and during the show? Did I get read? How did people react to me? What was my wardrobe malfunction? Which bathroom did I use? Is it really safe to crossdress in public, even at a drag show?
Continue reading Crossdressing in Public Can Be a Real Drag →