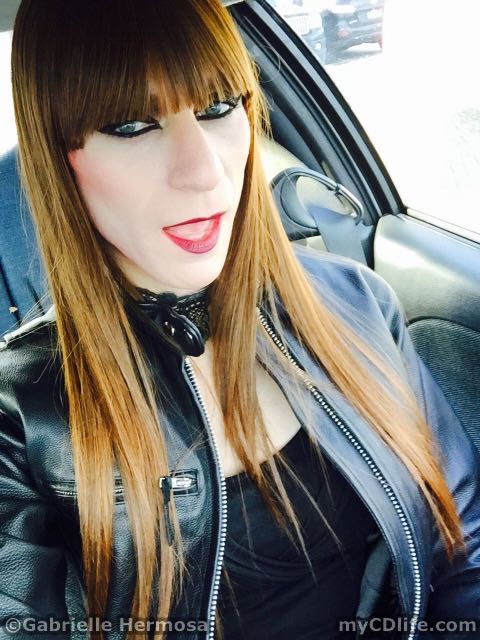 Almost daily, I hear accounts of transgender people having a difficult time in public, often being disparaged, laughed at, or otherwise treated poorly/different just for being trans. It used to be that way with me, too. It wasn't long ago that I also experienced being laughed at and disparaged. Today however, it's a pretty rare occurrence.
Christmas shopping is a pretty common activity. Most people do it, and their biggest complaint is finding a parking space. I'm happy to say that on this particular day, I had little trouble finding a good parking space at a local mall, packed as it was.
The reason I'm posting this is to draw attention to the very positive experiences I have out in public, and why I believe no one gives me a hard time anymore.
Passing isn't everything
Within the very diverse transgender community, there is some debate as to whether or not it's important, or even desirable to pass (ie: to look like a cisgender person; to not look trans). Some feel it is very important to pass, others don't care, some don't want to, and there are even those who look down upon trans people who do, want to, or go out of their way to pass.
Personally, I do want to pass. I want to look like an attractive cisgender woman to the rest of the world. There is no shame in being transgender. I'm rather proud to be trans and plan to continue speaking publicly to educate about trans realities. For me it's a vanity thing, and I don't care what anyone thinks of my desire to pass – good or bad.
Continue reading I'm Trans, I Don't Pass, and Christmas Shopping at the Mall is a Breeze →