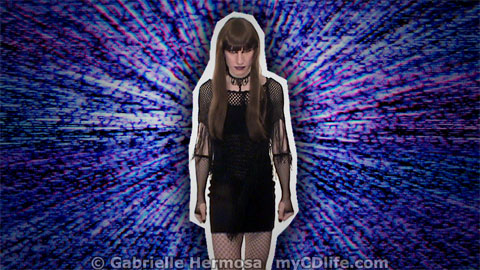 Advancing technology opens up doors to new possibilities all the time. When it works, technology offers some powerful tools for productivity and artistic expression. Unfortunately, sometimes the very technology that is supposed to enable almost limitless potential, can instead stand in the way of accomplishment.
On Saturday I recorded what was supposed to be vlog entry #4. When it came time to edit the video into a more polished presentation, some serious road blocks got in the way. What should have required only a handful of hours to complete, quickly turned into a loosing battle against my glitchy video editing software. Attempting to salvage something usable from the failed project, I ended up with some new creative ideas – things that might not have come to mind had my stubborn video editing software cooperated with me.

One of my biggest pet peeves is anything that wastes my time. Free time is an elusive beast in my life these days. Mine might have been better utilized had I focused on something a little more straight forward. Instead, I spun my wheels while trying to get my video app. to do what it was supposed to be able to do, but refused to.
When it comes to video blogging, most people take a simple approach: record oneself talking to the camera and then publish the video with little or no editing. It's basic, easy, effective and doesn't require much of a time investment. Of course, I am not like most people. I usually prefer to dress up my videos, if only a little. Video production is somewhat of a creative outlet for me and I enjoy stretching my creative muscles. Whether or not I'm any good at it, creative expression is an essential part of my life.
All dressed up with no place to go, I shot some video to share that moment in time with others. There was no important message to deliver in the video, it was a simple chat session and supposed to be fun.
Even if no presentable video results from my efforts this past weekend, at least I ended up with a handful of decent images, including the photo used in this article. It is a still frame from the raw footage that has been transformed into a simple artistic expression of a failed video presentation.
Sometimes less is more. In this case, the single image is more effective than the thousands that would have made up the final video.
There isn't anything really outstanding about the photo used in this post. I just liked how I looked in that moment and it seemed to provide a fitting expression in light of my uncooperative video tools. The "cut-out" look against video-static was a quick solution to an othetherwise plain, blah-background, and fitting to the theme.
It's interesting how things turn out sometimes. I prefer things to go according to plan, but life often forces us in other directions. A failed project gives birth to new creative ideas that might not have been realized had things worked out as expected. It is a part of the creative process for many artistic types.
Instead of writing about and posting my latest video blog, I am reflecting on how there is usually some kind of silver lining in situations that don't work out as hoped. From simple creative projects gone wrong, to more profound and meaningful things – one can almost always turn the remnants of failure into some kind of success.
Perhaps you have set out to accomplish something that didn't go as planned, but still resulted in a positive outcome – maybe even better than was initially envisioned. How have you made the most of things that turned out differently than expected? Please take a moment to share a silver-lining experience or two of your own.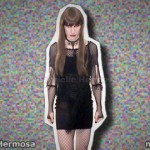 Update: Feb. 5, 2010
I ended up re-doing the simulated TV static background with a manipulated authentic one. The original image can be seen here, though only the background is different.
Update: April 16, 2010
I ended up publishing a shortened version of this video. It can be seen here.