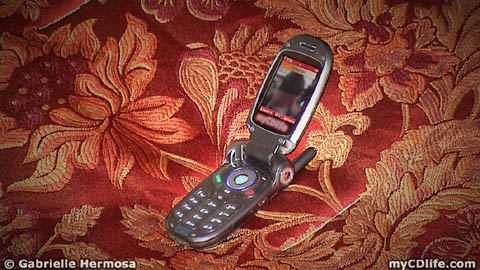 We all experience embarrassing, yet humorous moments in our lives. They're usually embarrassing at first, then humorous when reflected upon. When crossdressing comes into the mix, there's quite an interesting additional layer of things that can happen. I'm pretty comfortable with who I am and have a sense of humor about myself. I hope you'll enjoy a laugh or two at my expense.

This particular humorous (and embarrassing) moment happened late last year. It stared with some innocent fun while setting up the Christmas tree in the Hermosa household. I was wearing a miniskirt, stockings, boots, and sleeveless top. Mrs. H. was enjoying the view, so to say, as I bent over to assemble the lower branches on the Christmas tree. She was seated behind me. I heard her her pull out her cell phone, so I held the pose for a moment longer so she could snap a shot. After taking a couple pictures, she giggled then grabbed a handful of Gabi-booty. Did I mention she likes to repeatedly grab me when I'm en femme? I swear – she's worse than I am with her at times. I'm not complaining though.
Fast forward a couple weeks. I came home from work and Mrs. H. asked how I enjoyed the little surprise earlier in the day. What surprise? I figured she was just joking, so I got ready to do some time on the treadmill.
After paying my dues to the demanding exercise god in the basement, I showered and we sat down to enjoy dinner together. She brought up the "surprise" again. I asked her what she was referring to. Grinning ear to ear, she wanted to know how I liked the picture she sent me while I was at work. We do that from time to time – send a silly (and sometimes naughty) picture to each other. It's a playful thing. I told her I did not receive anything while at work. "Well, you replied to it.", she told me. What? I replied to nothing! I asked what picture she thought she sent me. "The picture of you bending over in a miniskirt.", she says followed by a giggle. Naa – she didn't do that. I checked my phone and there were no picture new messages. She's joking, right? I looked at her phone's sent items and there it was – the picture of me bending over just like she said.
Ok, why didn't I receive it? I took a closer look. Oh look lookie at that, she typed in the WRONG phone number. Oh oh! Wait a minute… didn't she say that I replied to the picture message? Sure enough – whoever it was she sent the picture to did in fact reply with: "Who is this?" Mrs. H. thought it was just me joking with my response, but that was not me… that was not my phone number!
My face was not visible in the picture, but did the recipient realize it was a picture of a crossdressing guy? Was the recipient male or female? Are they going to keep texting until they find out who it is? What if they start calling her phone?
There was nothing I could do about it. My butt was out there… literally. I was a feeling a bit exposed at first, but we both got a good laugh out of it. Some stranger out there has a picture of my booty on their phone. Guess I'll never know if they thought it was cute or not. I wonder if they have a blog and wrote about some mysterious butt-photo they received from a stranger? lol
Did you ever accidentally send a private photo to the wrong phone or e-mail? Perhaps your significant other did on your behalf? Tell me about it. :)
 
Related content: More Humorous Moments in Crossdressing