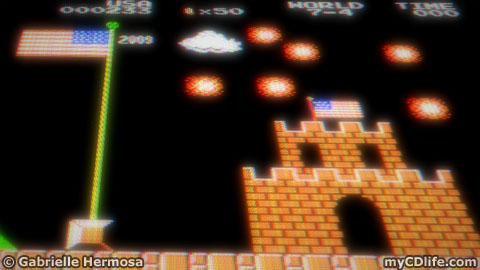 It's July 4, 2009: A celebration of Independence Day for my fellow Americans and I. If you live outside the USA, it may not be Independence Day, but that's no reason why you can't still celebrate a beautiful 4th of July Saturday anyway. Celebrate life and have some fun just because. :)
Whereas most websites might display the American flag along with the traditional pictures of fireworks, I've decided to take a unique approach with the visuals. I'm a member of the original generation of gamers. Why not serve up the holiday imagery with style using old school bits and bytes of gaming coolness?

The United States of America is 233 years old today, having declared its independence from Great Britain in 1776. From the original 13 colonies, the country has grown into a union of 50 states. There's also Washington, DC (District of Colombia). It's not really a state, but it sort of is, but it isn't. Puerto Rico, is kind of part of the USA, but I'm not exactly sure how that works. It's not an official state, but still connected somehow. You'll have to look that one up for yourself if you're curious.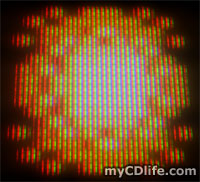 I hope everyone has a safe and happy Independence Day. Enjoy the company of friends and family over some delicious outdoor grilled foods and beverages of choice.
Firecrackers, fireworks and other forms of loud, explosive joy-with-a-fuse are a lot of fun, but please practice safety when handling and setting them off. Life ain't like a video game. If you blow your hand off because a firework exploded in it, a new hand will not magically respawn to take its place. ;)
At the end of the festive day there will be plenty of fireworks displays going on, so get out and enjoy the big colorful show in the sky. After all, that is the big grand finale to the day that most look forward to. Last year, Mrs. H. and I were treated to an awesome display of fireworks in our own back yard. A nearby neighbor put on their own show, thus offering us a front row view of it all from the comfort of our patio.
About the Super Mario Brothers themed Independence Day imagery in this write-up: I'm sure many gaming websites might utilize this kind of approach, but why on this website? I'm a crossdresser, but I'm also a gamer (and many other things). Modern gaming is mighty fun, but sometimes there's nothing like the classics. That's why I chose to go with the old 8 bit imagery. Did you notice that "USA" is displayed above the score? The score is "233", the age of the USA today. Rings collected is "50", one for each state of the union. The stage, or world is "7-4", representing July 4th. The year "2009" is the flag-grab score displayed. More noticeably, the standard game flags have been replaced with the American flag (although not entirely authentic due to pixel limitations). And of course, the "starburts" represent a display of fireworks.
Adding to my love of classic gaming and the technology of yester-year that helped bring them to life, you may notice that the images are not of a simple screen captures. That was a fun creative exercise in old school gaming display technology.
There you have it: Crossdressing, classic gaming, and Independence Day all masterfully woven together by yours truly. And now I, Gabrielle Hermosa, "The Crossdressing Gamer", will indulge in a game or two of Super Mario Brothers on my original NES hardware, attached to a big, old, heavy, non-HD television set. Only after saving the fair maiden Princess Toadstool from the vile clutches of the evil spike-shelled Bowser can I properly enjoy my Independence Day…