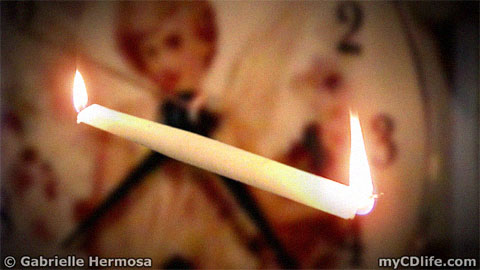 For the past six months, I've been unwisely burning the candle at both ends, spreading myself dangerously thin, and have little to show for all of the blood, sweat, and tears poured into my efforts. For me, this website isn't a hobby, but rather an important platform in which to educate, entertain, communicate, and bring about positive change.
Between long hours at my day job, commute times, a strict daily exercise regimen, household chores and other responsibilities, there is little time left for much else. In order to maintain a frequent publishing schedule of quality content, I've been putting my personal life aside: neglecting responsibilities, sacrificing personal happiness, testing the strength of my marriage, and literally loosing sleep to keep up with it.
Unfortunately things haven't panned out. My approach is flawed, and energy reserves dangerously low. I need to take a break, regroup and reevaluate.

This is not goodbye
Let me make it clear that I am not going away. The future of this website is somewhat uncertain, but it will not disappear, nor will I. If I am to invest so much of myself however, it needs to count for something. My passionate efforts to keep quality content continuously rolling out has been as about effective in accomplishing my goals as expending hundreds of gallons of gasoline just to move the car forward a few inches. I'm spinning my wheels and need to change tactics.
Making a positive difference
It should be evident in my writing that I'm trying to make a positive difference and change the game. My work is intended to (1) clear up confusion and ease suffering for crossdressers/transgendered people who struggle with this aspect of their lives (2) educate the (non-transgendered) public about the realities of the transgender spectrum and human condition (3) make it possible for crossdressers/transgendered people to be out in public, as we are, free of negative prejudice, ridicule, harassment, and harm.
Destroy the social stigma and the cause of associated confusion, pain and suffering in crossdressers/transgendered people will be eradicated. On the whole, it really is that simple. Making it a reality is anything but simple, but worthy of fighting for.
Reality check
I understand that I can't change the world and force enlightenment on a society that is more comfortable clinging to the past. Even so, I can make a difference and choose to do just that.
A meaningful and rewarding career
In order to devote proper time and resources into making a real difference, I need to do this full time. The only way that would be possible is if I no longer required the income of my day job, or somehow was able to turn this into my day job. For all of my hard labor thus far, I am no closer to making much of a difference, nor transforming my work into a meaningful and rewarding career in which my time and energy invested also allowed me to put food on the table. As stated, I've been going about it the wrong way.
Does it really matter?
I'm not sure why I'm explaining any of these things or if it really matters to people. More was deleted from this post than left in. Does anyone really care about what goes on behind the scenes and how much hard work really goes into this? It may seem overly dramatic – just how serious I am and my insistent devotion to making positive changes in the world. To some, perhaps it is even laughable that I care so deeply and willingly choose to put so much time and effort into what I do.
Much to think about
I'm going to relax for a while and just enjoy life a little. It is something I have not allowed myself to do for the last six months. In my time off, I'll try to figure out where to go from here and how to make the most effective difference for the hard work invested. Ideas are constantly evolving and being processed in my mind. The ways in which one can effectively make a positive difference in the world are numerous. There are also some personal goals I haven't had time to work on while keeping up with things here. I'd like to make some progress on that front as well.
Don't forget me while I'm gone
I'm not really going anywhere – just taking time off from creating new content while I sort some things out. Comments will still be monitored and published. Communication with visitors and friends will not stop.
I'd love to hear from you
If you've enjoyed my offerings, and/or found something meaningful here, please leave a comment and let me know. I appreciate very much those of you who have taken the time to leave comments before and hope you'll continue to do so.
Many visitors remain silent. I understand if you're shy or maybe don't have much to say, but please take a moment or two to share. If you'd rather communicate your thoughts privately than in a public comment, you can do so in this contact form. Please let me know why you visit, what you like, what you don't, and what you'd like to see in the future. Write as much or as little as you want. Tell me what's on your mind. Your words will help shape the future of this website, as will your silence.