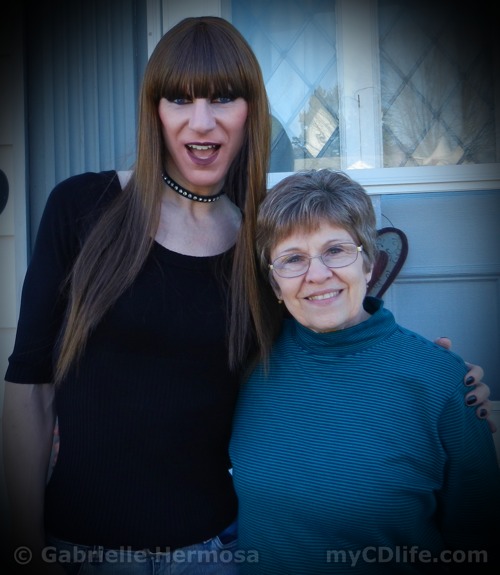 Last week, Thursday was a day of teaching, personal growth, and another adventure in coming out. It started out with an early morning SafeZone presentation at a local high school.
Along with two other speakers, I was deployed by the GAGV, to educate teenage students about LGBTQ realities, share our personal stories and struggles, and answer questions. The school's health teacher requested the presentation. There was a complete lack LGBTQ coverage within the standard curriculum in my school days (back in the 1980's). This is, unfortunately, still pretty much the standard today. It's promising to know there are such forward thinking teachers working hard to offer more of a real-world and well rounded education, above and beyond the status quo.
Talking, sharing, educating
Matthew (not his real name), a well spoken and very stylish gay man in his 30's (who runs a local gay youth group) started out the presentation with a general overview things, and then we each told our personal stories. I went first, followed by Linda (not her real name), an attractive 30-something lesbian, and then Matthew. Having only met Linda and Matthew for the first time only minutes before the presentation, it was really interesting to hear their stories.
After sharing our personal stories, Matthew did a superb job explaining aspects of LGBTQ people that are often confusing to "straight" folk. The social structure in high school can be pretty brutal and restricting. As a result, teenage students may be reluctant to ask questions (verbally, in front of the class) out of fear of ridicule by their peers. We asked them to write down their questions on a piece of paper and place it in a basket that was passed around the room.
Getting shy teenagers to open up
During our first of two presentations, very few questions ended up in the basket. For the second presentation, I added, "I'd like everyone to please write down something and place it into the basket. If you don't have a question, then write down the name of your favorite band." That seemed to work better now that every student was expected to write something. There were several good questions submitted by the second class… and a few favorite bands.

Despite the fact that many of the students were reluctant to speak up in class, the presentations went very well. After each class, a handful of students eagerly came up to us, with more questions, comments, and just to chat. It was clear that they felt more free to do so after the rest of the class had left the room. These were the "thirsty people" – the ones who really appreciated our being there and genuinely wanted to learn more and share a little about themselves, too. I really enjoy interacting with the thirsty people!
An interesting request
After our second presentation wrapped up, two female students approached us in the hallway as we walked back to the school's office. With much enthusiasm and smiling ear to ear, they thanked us for coming to talk. It really warmed my heart. Then they asked if they could take their picture with us. This took me by surprise.
I was rather curious – why would they find it meaningful to have their photo taken with us? We graciously stood with each of the girls for a couple of quick photos. It wasn't until some time after, that it dawned on me. The social environment in high school can be pretty harsh and unforgiving. Conformity and popularity rule, and social expectations are heavily enforced by means of disparagement, humiliation, bullying, and other forms of ridicule. I believe these girls saw us as the anti-social-conformists; real, genuine, and most importantly free people, not afraid to be ourselves or held back by such ridiculous social restrictions. They probably long for a day and place in their lives when they, too, can be free from such things, or perhaps just in an environment filled with genuine people. Either that, or they simply wanted something new and interesting to post to their Facebook timelines about their day. Maybe a little bit of both. They were among the "thirsty people".
This really does touch lives and make a difference!
The day after our presentations, one of the women who worked in the school's security office emailed me. Her message was to let us know that because of our efforts, one of the male students went home and came out to his family. The next day at school (which was a Friday), everything went fine for him – it was an "uneventful day", as she put it, and all was well. This news really touched me and my eyes filled with tears. I am truly honored to have played a role in this young man's evolution: becoming a little more comfortable with himself and finding the courage to come out to his family.
Time to do a little more coming out of my own
Coming out stories and the difficulties involved, were a part of what we shared with the high school students. The truly positive experience of talking with teenagers about what it's like growing up trans (for me) and coming out to my wife and friends, inspired me to finally come out to my own mother.
Would you like the blue pill, or the red pill, mom?
Before dropping in on my mom, who had only ever seen me in my male form, I gave her a call. She knew I had been writing about some deep topics online, and more recently, talking in public about things I struggled with when I was growing up. She just didn't know the specifics. "If you've got some time to spare, I'd like to drop by and explain more about what I've been writing about and trying to help others deal with.", I said to her. "I look a little different, though, so I don't want you to be too surprised by that when you see me." She told me she'd like to hear what I've got to tell her and to come over. She chose the proverbial red pill.
As a general rule, it's not good practice to come out to friends, family or loved ones by just surprising them in your female form if they've never seen you like that, and aren't expecting it. If you're still switching back and forth from male presentation to female, it's probably best to have the talk in the form they're used to, with photos to share, rather than just show up.
Whoa – this feels weird!
Sitting in my car outside her house, I paused for a moment. All of a sudden, I felt really weird and nervous about what I was about to do. There was no turning back, though. I fixed my hair one more time in the mirror, exited my car, and started walking up the driveway toward her home. When I got to the door, I rang the doorbell, knocked a couple of times, and waited. A brief moment later, she opened the door saying, "Come in, come in, come in…", her voice quieting slightly as she got a good look at me. I was nervous, but wearing a big smile. "So I guess you're not surprised to see me like this?", I asked.
She didn't freak out or anything. In fact, it was rather anti-climatic.
"No, no…", she replied, her voice continuing to soften and drop slightly in pitch.
"Is it because of that day in the spring of 1983?", I asked, using the specific date when I spoke.
"I don't remember the date, but yeah.", she replied.
The "coming out" talk with mom
We sat down at her dining room table and began talking. I explained that this is how I've always felt inside, but was never allowed to be, held back by the world around me. As a child, I thought I was possessed by demons, and/or just really, really crazy and mental. I shared that the day she caught wearing one of her skirts when I was 12, was the most traumatic day of my youth.
She cried a little at first. I asked if she was disappointed, to which she replied no. She said she felt like she was loosing a son, but gaining a daughter, and, "…I always wanted a daughter.", she added. Her son was nothing more than a facade; a learned and carefully executed set of behaviors I attempted to fool people with. It was a survival skill, I explained to her. She understood.
Having a little fun in the moment
About 10 minutes or so into the talk, my step father arrived. Wearing a large, mischievous grin, I stood up to greet him. "It's so good to see you! How have you been? Do you remember me?", I jokingly asked. His "deer in the headlights" face and forced smile was indication that he didn't recognize me. I was enjoying the moment. "You probably remember me as a man named 'Gabe'.". He made the connection and realized who I was. To my delight, his face lit up with a great big smile. He said that he's so happy for me, and gave me a hug.
I continued talking with both of them for a couple of hours or so. My step father took the news very well, showing acceptance and an earnest approval of me. My mother also took the news very well, letting me know how much she loves me and always will.
Female pronouns, please
They both referred to me by my male name and as a "him" several times, which was understandable. I politely corrected and reminded them that when I'm in my female form, to please use my female name and female pronouns, and to refer to me by my male name use male pronouns when I'm in my male form. "For the foreseeable future, it will be necessary for me to continue working and attend to certain things as a 'man', but my plan is to transition and live full time as a female.", I explained.
Honest questions
"Will you be taking hormones and getting the surgery?", my mother asked. I clarified that there is no single surgery, and that feminizing body modifications are very expensive. The first stop on my transition roadmap is electrolysis to remove my facial hair, an expensive and lengthy process itself (I have my first electrolysis session TODAY as of publishing this). Hormone therapy is something that won't take place until I'm a little closer to living full time as a woman. I'd like to become as "female" as physically possible, given the current state of medical technology… and expense I can afford.
A new addition to the family photo album
After sharing and answering questions, mom wanted to have her picture taken with me. We both combed our hair, checked our makeup in the same mirror together (an interesting, new experience), and then stood outside her front door while my step father took a couple photos. It's definitely not my most flattering picture, but that is my mother and I in the photo at the top of this post, published with her permission.
Filling in friends on the day's events
Later Thursday evening, I joined up with several friends at a local coffee house, where a weekly social gathering of "gender variants" was taking place. Everyone was so happy to hear about my talking with high school students, and also very happy to learn that coming out to my mother went very well.
High (as a kite) hopes
Thursday was a very good day for me. I was on an adrenal high for most of the day, which made it rather difficult to make it through the next day at work as my body required far more rest than time allowed for, but it was a small price to pay.
There's more family yet to come out to, and I don't have any formal time table for that. Perhaps with any luck, the next time I see my family for the big, annual family Christmas gathering, I can finally attend as my true self, Gabrielle, rather than put on the usual "man act". If things work out particularly well for me, perhaps I can begin living full time as a female before year's end. That's more wishful thinking than a likely reality, but I'm going to stay positive, hope for the best, and help things along best I can.
Your turn
Do you participate in an outreach program and educate about trans-realities? Would you like to? Are you out to your biological family? How did coming out go for you? Thoughts, questions, or stories to offer, please take a moment and share what's on your mind! :)